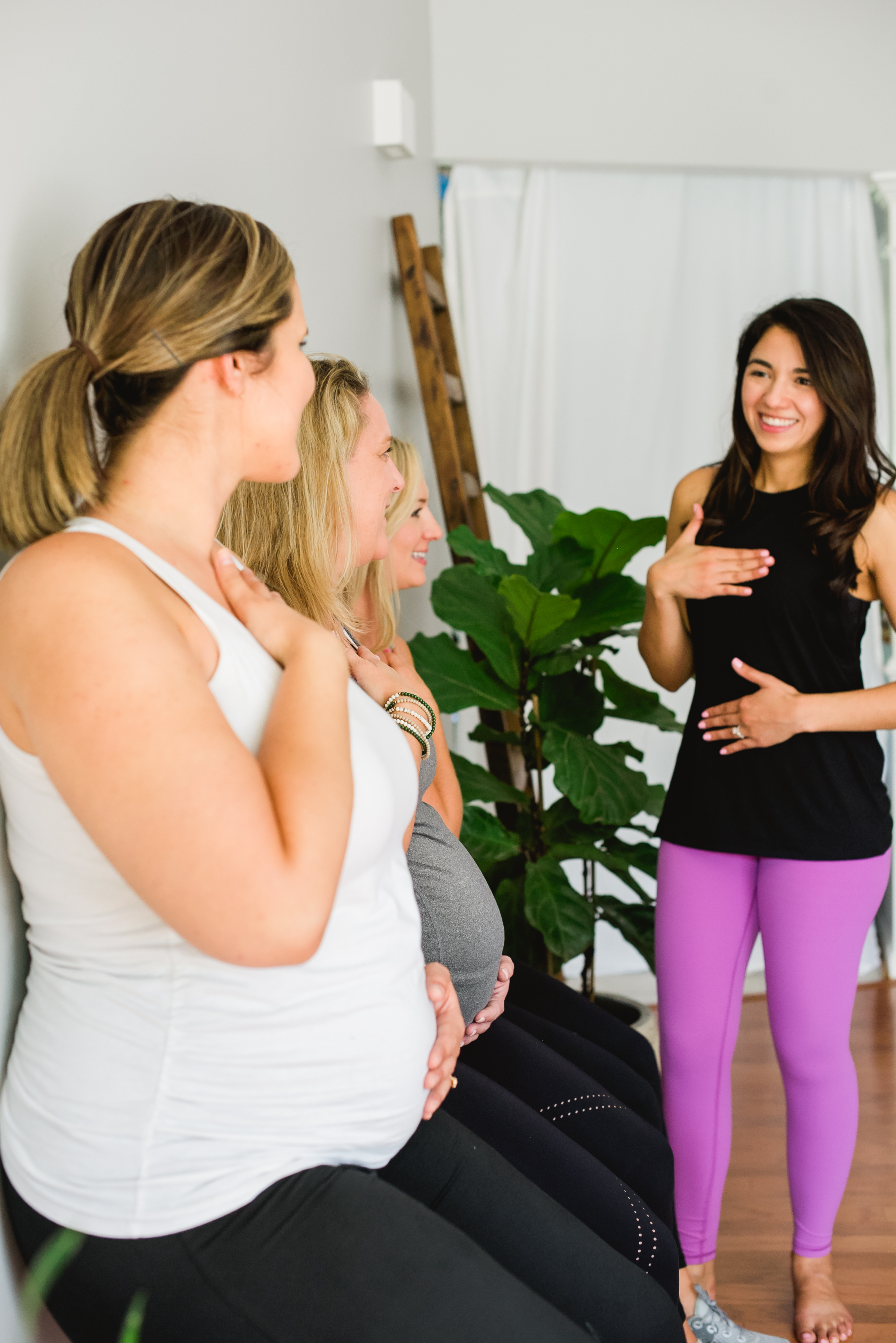 From Bump To Baby
Our Pregnancy Prep Class Includes:
A Diastasis Recti and Pelvic Floor Screen to better understand your baseline & where you may need to modify
Our workouts were designed by a Board Certified Pelvic PT and will provide you with modifications for Diastasis, Sciatica, SPD, SIJ and low back pain. Our goal is to empower you to stay active and move
The labor portion of our class will educate your birth partner on comfort measures, and ways they can help support you during labor and delivery.
How to reduce the risk of Perineal Tears
How to relax the pelvic floor muscles to improve efficiency of pushing
How to maximally open up the Inlet to help baby engage
What to do if baby gets stuck
How to maximally open up the outlet to reduce the risk of coccyx or nerve injuries
Modifications of all L&D positions for a medicated birth and unmedicated birth
As a Pelvic PT this course includes everything I wish my patients knew BEFORE having a baby! Whether its your first, or fifth or you are hoping for a successful VBAC we promise our class will give you all the resources you need for an empowered birth!
But Wait there is more...
Full Support! through regular zoom LIVES to review positions of labor, workouts, and answer any questions you have! You can join as often as you want, and some moms even join postpartum! I love getting to know you and personally providing you with resources. If you can't join one of our LIVES you can always watch the recording. (Joining a LIVE is not necessary as all the content is on demand, this is just an extra way for me to connect with you and support you)
2023 Schedule
March 18th at 9:15 AM EST
more dates TBA
Expert Webinars! The virtual world gives us access to the world's experts but that can be overwhelming! I regularly interview expert to provide you with all the resources you need. We currently have several lactation consultant recordings, sleep experts, pre natal dietitian, midwife, & L&D nurse.
Downloadable manual: Are you a visual person? Don't worry our whole class is condensed with easy to follow pictures into a manual you can download or print to have you during your birth!
If you would like to learn more about our In person or virtual Physical Therapy options please visit:
www.WomenInMotionPT.com
Or call our clinic (434) 202-2295